Custom Worry Stone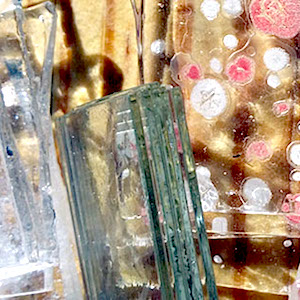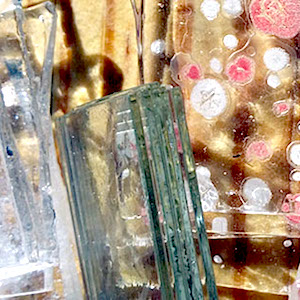 Custom Worry Stone
A fused, carved, polished glass pendant for the anxious. This solid "worry stone" created from sheet and powdered glass is shaped into the perfect grooves + divots to rub and tweak, using traditional lathe-cutting and hand-finishing methods.
Prior to fabricating the piece, we will consult on the ideal shape for you––whether this means a phone call, a drawing you send via e-mail, or receiving a small kit of non-toxic epoxy clay for you to hand-mold and return which I will base the final piece on. Sheet glass of your color choice will then be fused, hand-cut and hand-polished to match the shape you have chosen. Arrives in a gift box with a hand-dyed silk cord and instructions for wear.
A more personal sister project to the C H O I line of ready-to-wear jewelry coming later this year, our Worry Stones address the compulsive and destructive need to pick, bite or gnaw, and provides a beautiful, wearable, calming alternative.
Image shown is of uncut blanks. Look at Bullseye Glass for a full range of available colors, as this is generally the line we use for fused work. We have a variety of several dozen colors for you to choose from as well as options to paint and enamel between layers.
This really is a custom-designed piece just for you or a loved one.
Our glass is handmade from start-to-finish and requires a little bit of extra care. Glass doesn't like extreme temperature shifts or sharp contact with metal. Keep your piece warmly in your pocket or around your neck and it will be quite happy for many years.